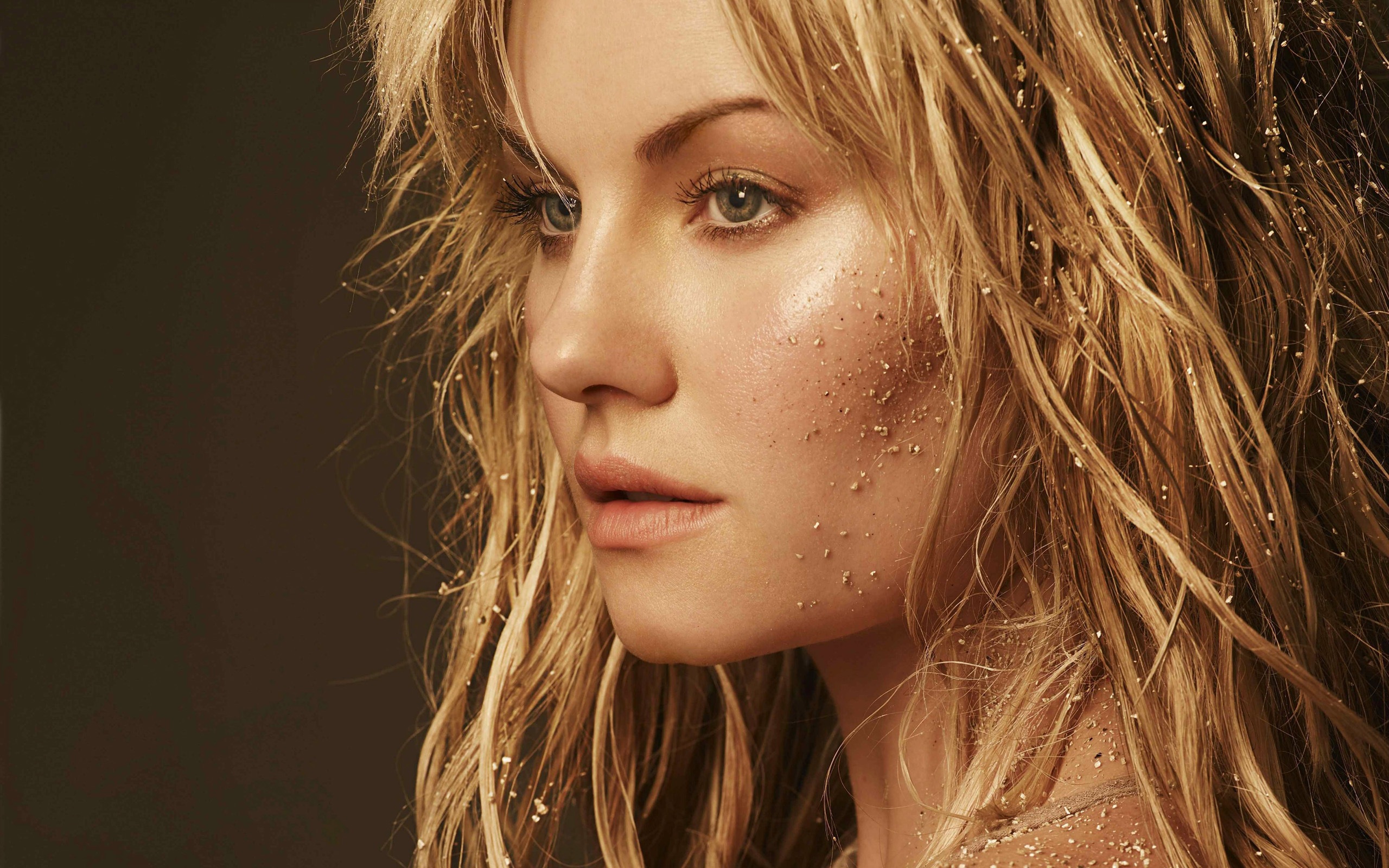 They acted in movies way back when they weren't famous.Now that they are, you watch those old movies and you're like; 'OMG I didn't know that was….
Why? Because you didn't know who they were back then.
These actors have sure paid their dues.
Take a look at this list of famous actors/actresses who you might not believe or remember acted in movies you have watched before. The only difference is that back then you didn't know who they were.
Number 1
Meagan Good.
Back in 1997 when Meagan was just a 16 year old teenager, she appeared in her first memorable movie role as Cisely Batiste in the one of the most financially successful independent films released that year called 'Eve's Bayou.
She was the beautiful, intelligent and proud daughter of Louis Batiste – a role that was performed by Jamie Fox . After watching her spotlessly spell binding and convincing performance in 'Eve's Bayou', it's no surprise at all that she is a star today.
A lot of people may not be able to have made the connection between that lovely little girl and the stunning grown up Meagan good of today since she seemingly disappeared into oblivion before showing up again in a string of romantic comedies such  as 'you got served', 'the love guru', 'Deliver us from Eva',  'Stomp the yard', 'Jumping the broom', 'Anchor man 2', and 'Think like a man 1&2', spanning from 2003 up to 2016.
Meagan Monique Good was born in 8 August 1981 in Panorama City, California, USA.
Number 2
Drew Barrymore
She doesn't need much of an introduction. Everyone knows her.
Even though Drew Barrymore was born into the celebrity world with famous parents – Jon and Jaid Barrymore, and even though she was a child star with movies such as Stephen Spielberg's, ET the extra terrestrial and Stephen King's 'Fire starter' at such an early age she still disappeared into obscurity until she became known as an adult actor many years later.
The movie you won't remember seeing her in is the 1995 Batman Forever movie where she plays one of the evil villain – 2 faces's side kicks called 'Sugar.'
Most people are startled to realise she was the one who acted such an insignificant role once upon a time.
Now Drew Barrymore is unmistakeable and a household name all over the world since she acted in roles such as 'Boys on the side', 'Scream', 'The wedding singer', '51st dates', 'Charlie's Angels', 'He's just not that into you', 'Blended', 'Miss you already', and others.
Number 3
January Jones
January Jones Is most famous as Emma Frost in Xmen First class and as Betty Draper in the hit series Mad men.
So it will surprise a lot of people to know that she played a tiny insignificant role just 13 years ago in the 2003 hit movie – 'Love actually.'
In 'Love actually' she only featured at the end of the movie for a few minutes as one of the wild roommate party girls named 'Jeannie' that British horndog – Colins met when he finally travelled to America to look for his 'special woman'.
It turns out that she also played other minor roles in movies such as 'Anger management and American pie -wedding, that same year.
Number 4
Samuel L Jackson
Samuel L Jackson acted as the scruffy hold up man in the 1988 block buster movie 'Coming to America' with Eddie Murphy. He appeared for just a few minutes there.
Who watching that scene many years ago would've believed that today he would become more popular, more famous and much more celebrated as the actor well known for his famous mad rants in movies, than Mr. Eddy Murphy himself today? Amazing isn't it?
Some people even joke that if you see a good movie with a black man in it – that was Samuel L Jackson.
His outstanding  movie roles feature in such block buster movies as – Pulp fiction, the hateful 8, the avengers, Django unchained, The avengers, Jurassic park, Unbreakable, Jackie Brown, 51st state, Star wars, Iron man, Good fellas and many others.
 Number 5
Martin Lawrence
It's shocking today to watch Martin Lawrence as he acts as the overzealous DJ  in the former hit movie of the 1990's – House party featuring Kid and play for just a few minutes, especially since both Kid and play ended up never having even half the fame or celebrity status that Martin later had leading up till today.
In fact, years later Martin even enrolled one of the former members of the house party cast – Tisha Campbell -to act in his hit comedy series 'Martin,' and she also became a star.
Since then Martin has excelled and showcased his commendable talent in movies such as Big momma's house 1,2,3,  nothing to lose, A thin line between love and hate, Bad boys 1,2,3 and more.
 Number 6
Thomas Brody Sangstar
Thomas Brody Sangstar is a 26 year old British star on the rise with note worthy talent. He has acted in renowned movies such as – Nowhere boy, The maze runner 1 and 2, Nanny Mcphee, Phantom Halo, Albatross, and is even more popular for his role as Jojen Reed in Game of thrones.
However not many people may remember that he was the little boy in 'love actually' who was suffering from 'love syndrome' when he fell in love with a beautiful girl at his school. His father was played by Liam Neeson, and though the role Thomas played wasn't quite what you'd call insignificant, it is likely that he wouldn't be recognised for acting that role today since the young lad has grown and changed a lot in appearance today.
 Number 7
Chris Rock
He appeared as the valet parking Eddie Murphy's truck in Beverly hills cop all the way back in 1987 and with other similar small roles in Boomerang and The new Jack city, no one can say this successful actor hasn't paid his dues.
Now he's one of the most famously known comedian in the world, he's a household name and his fame by far surpasses that of Eddy Murphy as of today.
Some of his better known series and movie roles include; Every body hate's Chris, Grown ups, What to expect when you're expecting, Bad company, Death at a funeral, Two days in New York and lots more.
American television producer, director, screenwriter, film producer, actor and comedian Chris Rock has an estimated net worth of $70 million in 2013. He came to prominence in the early 1990s after appearing on Saturday Night Live.
Number 8
Elijah woods
Elijah woods is famous for his role as Froddo Baggins in the block buster movie – Lord of the rings.
He has since performed spectacular roles in popular movies such as; Eternal sunshine of the spotless mind, Sin city, Maniac, Trust, Deep impact, The good son, Spy kids, The romantics, and lots more.
So who would believe that he was the 8 year old impressive video game boy in the movie back to the future 2?
On April 25, 2009, Wood was honored with the Midnight Award by the San Francisco International Film Festival as an American actor who "has made outstanding contributions to independent and Hollywood cinema, and who brings striking intelligence, exemplary talent and extraordinary depth of character to his roles".
In 2008, during an appearance on Jack Osbourne's show Adrenaline Junkie, he became the first person to cross Victoria Falls on ropes.[47]
In 2005, Wood started his own record label called Simian Records.
Number 9
Jack Gleeson
Before he was the contumacious and obnoxious detested King Joffrey Barotheon in the game of thrones, he was saved by batman in the movie Batman begins.
Gleeson who was born in Ireland, began acting at the age of seven in the Independent Theatre Workshop.[5] His first roles were in films such as Reign of Fire in 2002, Batman Begins in 2005, Shrooms in 2007, and A Shine of Rainbows in 2009.[6] In 2010, he appeared in a leading role in All Good Children. The reviewer for Variety magazine considered Gleeson "the pic's big discovery".[7]
He is the founder and artistic director of Collapsing Horse Theatre Company, which is based in Dublin.
In 2012, Gleeson indicated an intention to retire from acting to pursue an academic career once his work on Game of Thrones was finished. In 2014, Gleeson confirmed he would be permanently retiring from acting after concluding his work in Game of Thrones.
Number 10
Sophia Coppola
Before playing Michael Corleones daughter in the final godfather movie, Sophia coppola played his infant nephew in the infamous baptism scene in the first film.
Sofia Carmina Coppola is an American screenwriter, director, producer and actress. In 2003, she received the Academy Award for Best Original Screenplay for the comedy-drama Lost in Translation, and became the third woman to be nominated for an Academy Award for Best Director. In 2010, with the drama Somewhere, she became the first American woman (and fourth American filmmaker) to win the Golden Lion, the top prize at the Venice Film Festival.[2] Her father is director, producer and screenwriter Francis Ford Coppola.
Number 11
Elisha Cuthbert
'Happy Endings' and '24' Star Elisha Cuthbert is a Canadian who at the age of 14, made her feature film debut in the 1997 family-drama Dancing on the Moon. Her first major lead role came in the 1998 drama film Airspeed (No Control) alongside Joe Mantegna. In 2001, she starred in the movie Lucky Girl, in which she received her first award, the Gemini Awards, but her career began in earnest in the late 2000s when she played Kim Bauer, daughter of Jack Bauer in the action series 24. Subsequently, Cuthbert appeared in the lead role in the films The Quiet (2005) and Captivity (2007).
From 2011 to 2013, Cuthbert starred as Alex Kerkovich in the three seasons of the ABC comedy Happy Endings.[3]
Just like January Jones and Thomas Brody Sangstar, Elisha triggered off her career by acting as one of the hot American girls who appeared only for a few minutes at the end of 'Love actually' in 2003.
Boy did 'Love actually' give birth to a number of stars!