Domestic violence can happen to anyone regardless of gender, race, ethnicity, sex, sexual orientation, socioeconomic status, and any other factors.
It is especially detrimental to women's health, both mentally and physically.
Here are the statistics from WHO:
Violence against women – particularly intimate partner violence and sexual violence – are major public health problems and violations of women's human rights.
Global estimates published by WHO indicate that about 1 in 3 (35%) women worldwide have experienced either physical and/or sexual intimate partner violence or non-partner sexual violence in their lifetime.
Most of this violence is intimate partner violence. Worldwide, almost one third (30%) of women who have been in a relationship report that they have experienced some form of physical and/or sexual violence by their intimate partner in their lifetime.
Globally, as many as 38% of murders of women are committed by a male intimate partner.
Violence can negatively affect women's physical, mental, sexual and reproductive health, and may increase vulnerability to HIV.
Factors associated with increased risk of perpetration of violence include low education, child maltreatment or exposure to violence in the family, harmful use of alcohol, attitudes accepting of violence and gender inequality.
Factors associated with increased risk of experiencing intimate partner and sexual violence include low education, exposure to violence between parents, abuse during childhood, attitudes accepting violence and gender inequality.
There is evidence from high-income settings that school-based programmes may be effective in preventing relationship violence (or dating violence) among young people.
In low-income settings, strategies to increase women's economic and social empowerment, such as microfinance combined with gender equality training and community-based initiatives that address gender inequality and relationship skills, have shown some effectiveness in reducing intimate partner violence.
Situations of conflict, post conflict and displacement may exacerbate existing violence, such as by intimate partners, and present additional forms of violence against women.
A voice for the voiceless – ROSE OF SHARON – a safe haven for battered women, is breaking the silence with the formidable slogan:
"Bruised but not broken"
Rose of Sharon Transitional Living for Women Inc. is a non-profit organization created to assist in locating and providing a secure shelter for battered women and their children. ROS provides free crisis intervention, legal advocacy, intensive care management and counselling, to women that are victims of domestic violence while providing a safe haven for starting a new life.
The focus of ROS is to eliminate violence against women and children through education and social change while also equipping them to become self-sufficient survivors.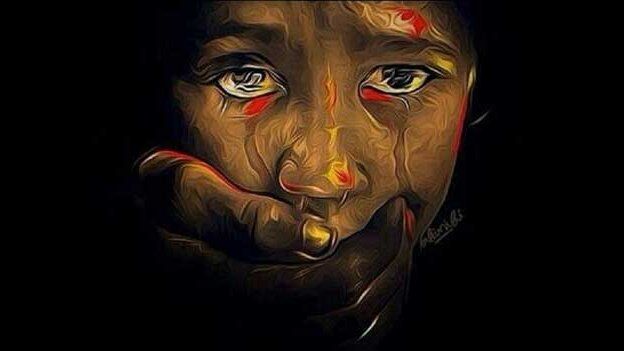 Rhonda A. Thompson, the founder of Rose of Sharon, is an empowerment speaker, advocate, and author, who informs, motivates and empowers women of all walks of life to live purposefully.  She is a champion of victims and struggling survivors of domestic violence and abuse.
Also an ordained minister and a Business management degree holder; Rhonda uses her "voice," her experience, and her education to enlighten others to help release them from the pain of domestic violence.
Rhonda's life's mission is to eradicate the senseless physical, emotional and mental damage, injuries, and deaths that occur as a result of abuse and domestic violence.  She is also dedicated to helping women to find their own voice, to live authentically, and to design a life that they love. Even though recent domestic violence incidents among globally recognized celebrities has become news worthy coverage and spiked social media outrage; Rhonda is making it clear that domestic violence and abuse is not a new trend but has been an international epidemic for centuries.
Rhonda facilitates several successful events such as the Living Behind the Mask Masquerade Ball, and Tea Party socials which honour overcomers of domestic violence. All these events are fundraisers designed to not only benefit ROS but to raise consciousness, bring the community together in support of other survivors, and to leave guests with a sense of awareness and an experience that will last a lifetime. Rhonda is the mother of two sons and the author of "Don't Spill the Tea"  http://rhondaathompson.com/
NEKITA:        Who are you?
RHONDA:      I am an only child I have two boys 25 and 7, I have a BA-Science in Business Management and I am a realtor. My name is Rhonda A. Thompson a two time divorced woman who loves God and serves him faithfully. My mother is living but suffers from mental illness and has my whole life. My father is deceased – was hit by a car  onthe day after my graduation in 2012.
NEKITA:         Describe yourself in two words.
RHONDA:      Kind and Dynamic
NEKITA:         What's your best quality?
RHONDA:      I practice forgiveness and this is something that has set me apart from many of my peers.
NEKITA:         What's your worst quality?
RHONDA:      "I care too much about others even when they don't care for me."
NEKITA:         What do you do and what do you hope to be doing in the next 5 years?
RHONDA:     I am a realtor, an empowerment speaker, an author and I work with victims of domestic violence through the organisation that I founded – 'Rose of Sharon.' I hope to be speaking full time across the world and finished with my 3rd book in the next 5 years.
NEKITA:          What is the meaning of 'Rose of Sharon?'
RHONDA:       I named it from the bible. Sharon is a desert. These women are going through a desert in their lives.
NEKITA:         What has driven you to dedicate your life to protecting/defending women?
RHONDA:     Establishing the Rose of Sharon has been a 15 year old vision that came to me when I helped an abuse victim and her children escape domestic violence.
After this experience, I felt that I needed to do more. As a  survivor of domestic violence myself, I understood the many forms of abuse. My experience and education are the tools I use to enlighten others and to help release them from the pain of domestic violence.
 I have been silent for so many years myself and then I finally said yes to God – 'I will open the Rose of Sharon Transitional Living for Women Inc. '
"I realized that if I wanted to see change I had to become the change I seek."
It took me 15 years to step out and begin the work. It was very scary In 1988 I manned the crisis hotline at 'Sojourner truth house.' I have also worked with 'Brothers against domestic violence' as a female bodyguard who escorted women to court for domestic violence cases. All of this has prepared me to become a platform to reach back and help others and to become an intricate part of the healing process for many women.
NEKITA:         How can an abuse victim contact you?
RHONDA:      Visit – www.Rosatl.org
NEKITA:         Can you tell us some of the success stories of some women who have benefitted from Rose of Sharon?
RHONDA:      There are many but one that is very special to me is a client who was 19 yrs old on her way to college was beaten to the point of a broken jaw and four broken teeth. Our organization partnered with a dentist who donated the repair services to her in the area of around $20,000. Today she is in college and thriving well.
NEKITA:         What do you advice a victim to do if in immediate danger?
RHONDA:      If in immediate danger Call 911.
NEKITA:         If a relationship or marriage is heading towards the downwards spiral of violence or abuse what are the warning signs a woman can expect to look out for?
RHONDA:      Seduce and Charm the victim, Isolation, Jealousy, Quick Involvement (want to escalate the relationship too fast), Blame Game, Unrealistic Expectations, Hypersensitivity (low self-esteem), Cruelty to animals & children, Name calling and humiliation, Negative attitude towards women, Threatening violence or suicide Verbal Abuse (any force during an Argument), Playful use of Force in Sex, Rigid Gender Roles (what a women is supposed to do, etc), Control, Financial manipulation Substance abuse or mental illness can play a part, Stalking, Pushing, strangulation and hitting, Final Step is murder
NEKITA:         Here's a scenario. A woman needs immediate help. It's a life or death situation. She calls your organisation. Can you take us through the next few steps (in terms of help/rescue) that you will provide for this woman?
RHONDA:      Because you are out of my service area all I can do is coach her. 1st to call 911 then to remain calm so she can think clearly, next if she has a way to escape without him knowing to do so and call me when she is gone. Every case is different and there is not a one size fits all. For instance if she has children she can't or won't want to abandon the kids to save herself so that is something to keep in mind while I explain. Once she gets to a public place where she feels safe the next step is to determine where she can seek shelter. Often times the abuser knows all of her friends and family location thus emergency shelter is needed. She will have to begin calling local shelters for help. This question is very hard because every situation is different and escape plans are developed on a case by case basis. It's calculated and she will need others in place to assist.
NEKITA:          A lot of women are ashamed to tell others about the abuse they are going through. How can women break the shame associated with being a victim of abuse or violence?
RHONDA:      "Other women will need to step out and show courage. Agencies that offer assistance must make themselves known to the public. There must be examples of escape plans to help victims get out.
Other women must not judge and use terminology such as "why don't she leave?"
NEKITA:         Do you offer help or counselling to women in other countries (other parts of the world)?
RHONDA:       I can coach women on ways to escape based on her current situation if she can call me. I can offer encouragement and help her find her value.
NEKITA:         Is verbal abuse as harmful as physical abuse?
RHONDA:      Yes, if not more.
NEKITA:          In some countries women actually accept violence as a part of life. Some women believe their partner is showing them love by beating them. What is your take on this and how can women like this be healed from this psychologically imbalanced philosophy? What can you (all women do) to help this problem?
RHONDA:      This is not just a cultural thing women. Some young girls in the states think this way too. They think this way because of history showing them that the man usually stays and thus must mean they love them. The 1st step to changing this stinking thinking is to flood the women with opportunities to build self-awareness, self-esteem and self-worth. Counselling, women empowerment groups that speak on building one's self and a non-judgemental environment that shares love with her no matter her circumstance.
NEKITA:         Have you ever received threats from the husbands or boyfriends of some women that you protect? If yes, how did you handle this?
RHONDA:      Actually yes, it was in a business office and the abuser was very close to my face. Since there was a security guard there I just stepped back and asked the guard to do his job and remove this irate man from the building.
NEKITA:         I can only imagine how hectic your work schedule must be. How do you balance your work along with taking care of your kids?
RHONDA:      I live by the calendar and I don't say yes to anything without prayer and checking my calendar. It works for me. Proper time management is key and the only way a women that wears as many hats as I do can thrive.
NEKITA:         What has been your most rewarding career milestone?
RHONDA:      Graduating from college and opening Rose of Sharon. 
NEKITA:         Who was Rhonda Thompson back in high school? Did your peers look up to you and did you ever feel that you could attain the kind of leader ship role that you do today?
RHONDA:      Back then I was troubled, lost and didn't know my value. Unable to see a future I didn't even think I would live past 25 yrs old. I had my first child at 16. This was my 3rd pregnancy. 
 As for leadership, I would say people listened to me but I didn't know how to lead. I just possessed a level of wisdom that was beyond my years.
NEKITA:         Did you think you could one day be leading hundreds of women out of despair?
RHONDA:       I never knew or understood the hurt that I endured and to see that it was all a plan to set me up as a modern day Harriet Tubman has truly blessed me. Yes, I will!
NEKITA:         What career path did you aspire for back then when you were a kid?
RHONDA:      A counselor and a model.
NEKITA:         Are you living your dream?
RHONDA:      I am enjoying the journey and can see the dream close by.
NEKITA:         Your latest book title – "Don't spill the tea" has an interesting feel to it. Can you tell us a little bit about this book?
RHONDA:      This is the story of  my journey from abuse to abundance.  It explains the journey of generational hurts passed down to the next generation.
Don't Spill the Tea provides information and education in the form of a self help guide to not only over coming abuse but also as a road map to restoring many levels of forgiveness.
This book is inspirational with personalized quotes and original poetry that will motivate and uplift its readers. The aim is to empower those that are suffering from hurt, low self esteem and abuse of any kind.
NEKITA:         What do you do to relax when you're not rescuing women or writing inspirational books?
RHONDA:      I like to travel, eat good food and nap.
NEKITA:         What advice do you have for others who wish to follow in your career and life footsteps?
RHONDA:      I would say the harvest is plenty but the labours are few. There are people dying because you have taken so long to offer the help they need. It's not an easy path but it's one that is very rewarding – to know that something you did changed the course of another person's life forever.
NEKITA:         How can a person join or contribute to the Rose of Sharon in order to proffer help or support? (Both in the united states or overseas)
RHONDA:      Invite me to speak at your conference, church, place of employment and you can always donate at www.Rosatl.org
NEKITA:         Which exemplary female inspires you the most?
RHONDA:      Harriet Tubman, Michelle Obama my pastor Melva Henderson and you!
NEKITA:         What is the greatest lesson you've learned in life?
RHONDA:      To allow people to be who they are.
"I can't change any one. All I can do is suggest."
NEKITA:         What has been your biggest accomplishment in life?
RHONDA:      Out of everything I have done and accomplished becoming a mother and being responsible for two lives is my greatest reward.
NEKIAT:         What has been the most trying obstacle that you've overcome in life, and how did you overcome this?
RHONDA:      My biggest obstacle in life was leaving a marriage that was toxic after 10 years. It has been very difficult because I have had to battle the pain in my son's eyes every day.
NEKITA:         Tell us in two sentences what you think of sex, love and marriage.
RHONDA:      I love love! In today's society, sex is now starting to replace love because it is what is given most. Marriage is sacred and ordained by God for man and woman. It is my earnest desire to remain true to love and marriage and one day I will have both.
NEKITA:         What is unique about you?
RHONDA:      What's unique about me is that I am as genuine as I seem.
NEKITA:        Everyone has a sense of fashion and personal style. What's yours?
RHONDA:     OMG I believe fashion is what you wear, style is who you are. My sense of style depends on who I feel I am that day, but normally she is classic, classy, timeless, couture, and she walks with the air of a Queen.
NEKITA:         Tell us a secret about yourself that no other person knows.
RHONDA:      I wished I was taller.
NEKITA:         Which popular personality inspires you the most?
RHONDA:      Iyanla Vanzant
NEKITA:         What is your life's slogan?
RHONDA:      "Frame your world with your words."
NEKITA:         If you had the power to change the world in one way, what would you do?
RHONDA:      I would remove racism.
For more information on Rhonda A. Thompson look for her on Facebook, Twitter, Instagram, YouTube, or Linked in by the name – Rhonda A. Thompson.
You can find her on Pinterest as – Brasil75.
Her two active websites are –  www.RhondaAThompson.com and www.RosAtl.org